Welcome to our website. We look forward to assisting you with all of your electrical needs. Whether it is a minor repair, a renovation, a new or custom build, we would be happy to help you with your next project. We strive to finish projects with satisfied customers.
Eramosa Electric services the Guelph, Kitchener, and Milton area and everywhere in between and wants to earn your business. Our loyal customers love our personalized treatment; it keeps them coming back each time a new issue arises. Our customers are like our family.
Please feel free to browse our entire site. You'll be sure to find what you are looking for. If not, give us a call at 519-766-2577 and we'll help any way we can.
Click on the "Talk Now" button to contact us immediately via telephone or click on the "Live Help" button to chat with our online receptionist. Our receptionist is standing by Monday to Friday from 9 AM to 8 PM (EST).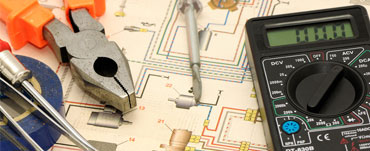 About Us
After many years of service in the Guelph community, we feel confident that we can cater to your needs. We get the job done and we don't just meet expectations; we exceed them.
( Read More)





Services
We feel we can conquer almost any feat in this industry. In keeping with this mission, we offer a wide variety of services. No job is too big or small, as we treat each project with the same meticulous attention to detail.
(Read more)